Diversity and inclusion at USask
Take time to connect, commemorate and celebrate Pride, and join us as we continue to work to make our campus community a safe and supportive place for all students, staff, faculty, alumni and visitors.
As our University Plan 2025 states, our ambition is to be the university the world needs, and the world needs safe and welcoming spaces for everyone.
---
2SLGBTQIA+ History Month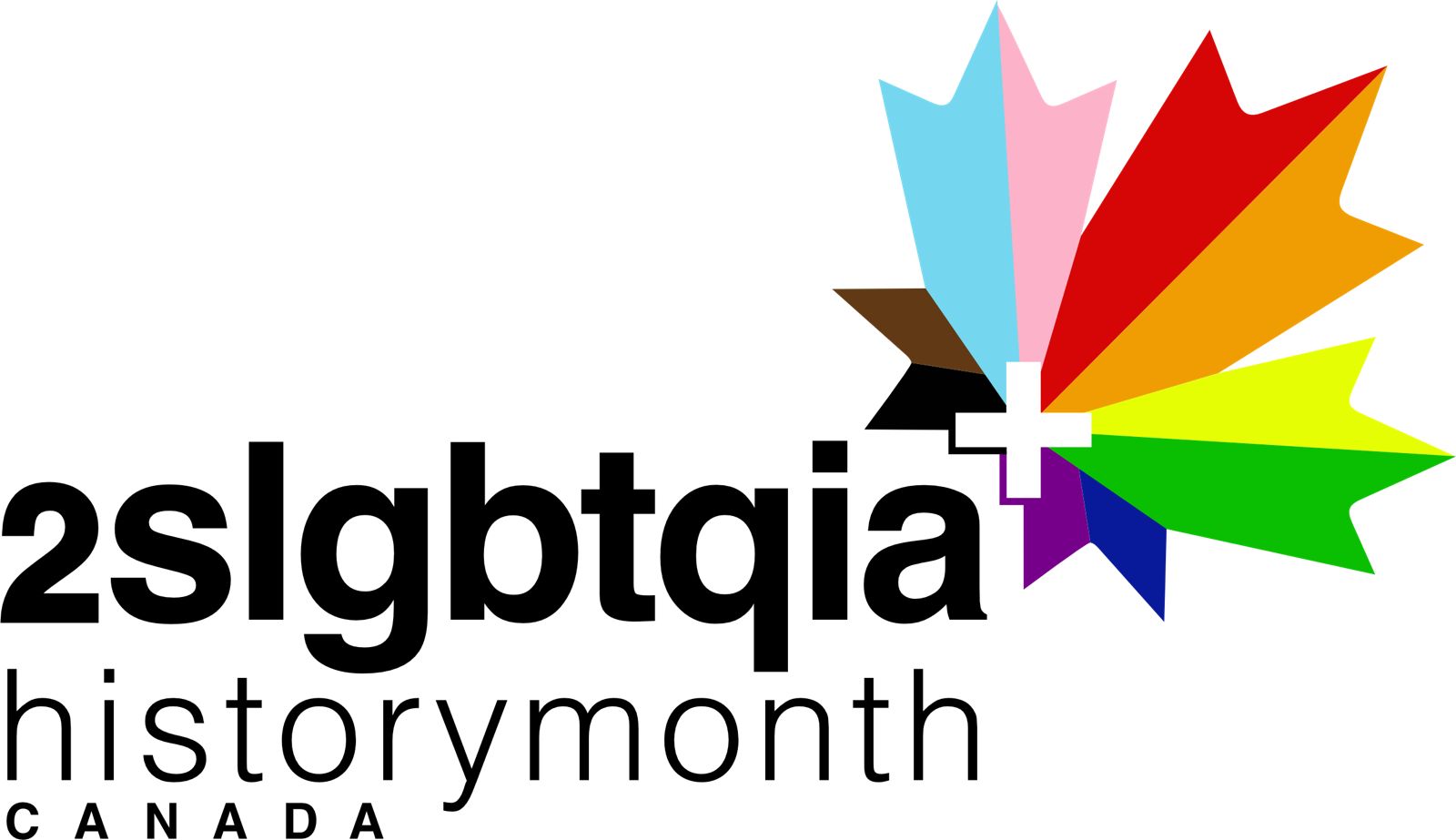 2SLGBTQIA+ History Month is recognized internationally, and is observed in Canada every October. The month-long celebration recognizes the achievements and accomplishments of members of the 2SLGBTQIA+ community.
Various events and learning resources are available to the USask community throughout the month to commemorate and learn about the history of the queer community in Saskatchewan, Canada and throughout the world.
Events
Show your pride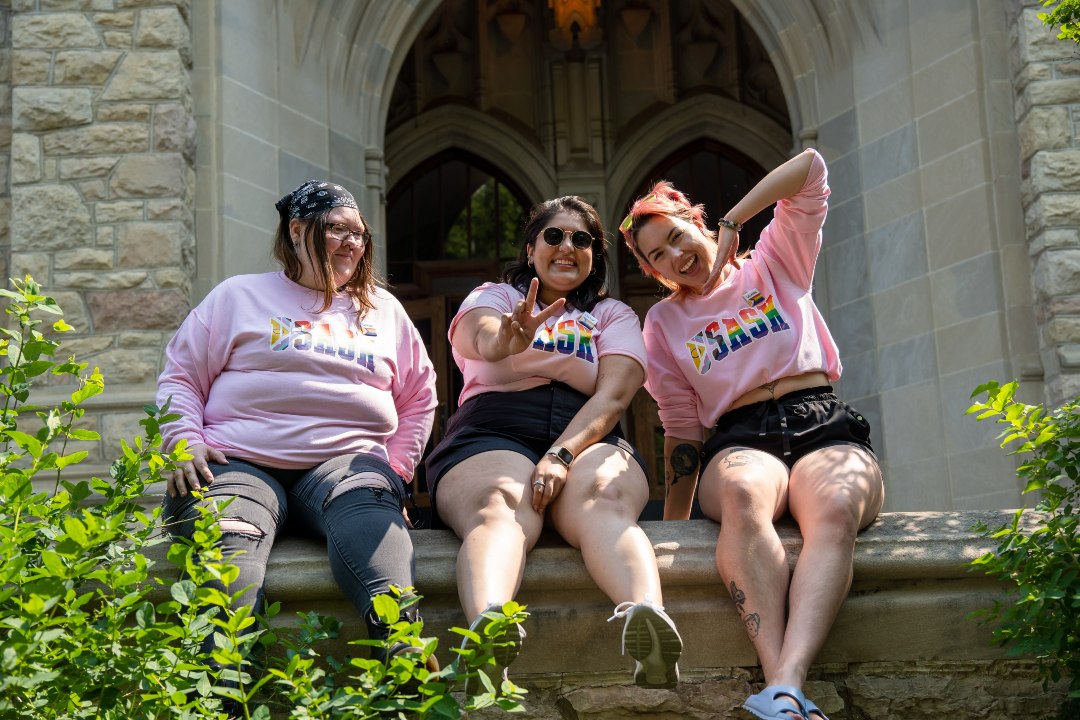 USask pride shirts, mugs, tote bags and more are available for purchase in person at the Shop USask Bookstore or online. A portion of the proceeds will go towards the university's queer housing initiative, an opportunity open to all queer students to live in a queer-specific community within USask Residence, allowing for a safe, inclusive and supportive space for students.
Select USask Pride swag - including buttons from the University Library Neil Richards Collection of Sexual and Gender Diversity - will be given away at some USask Pride events. Stay tuned!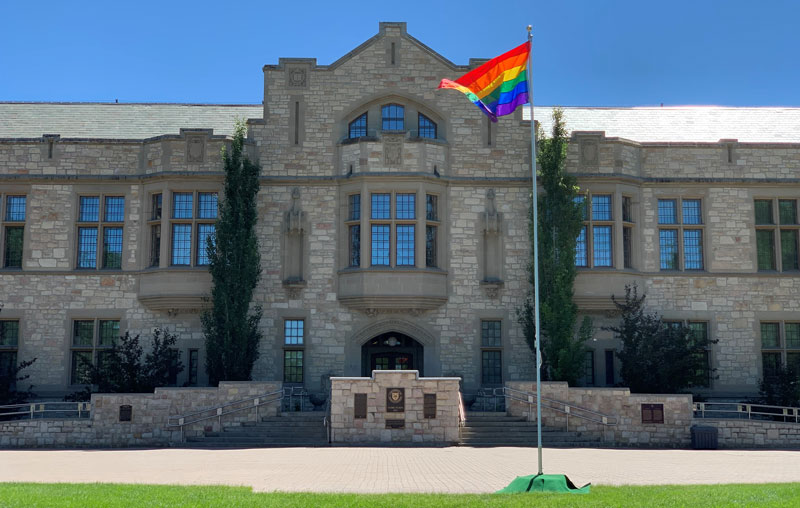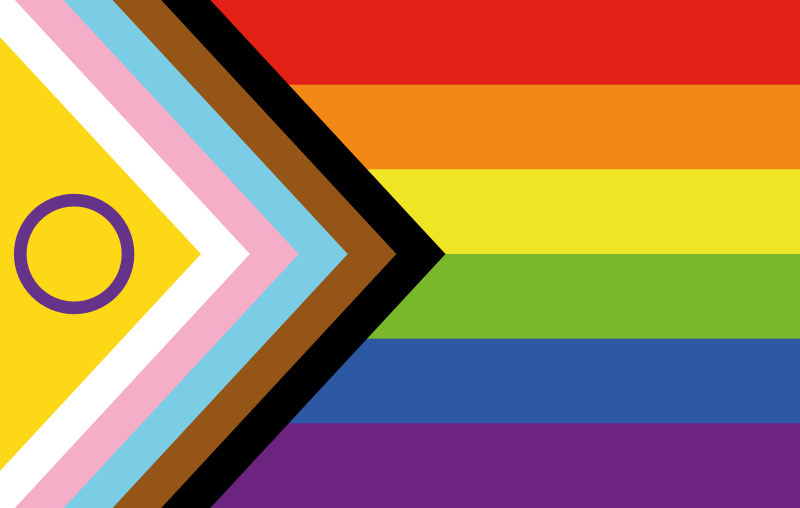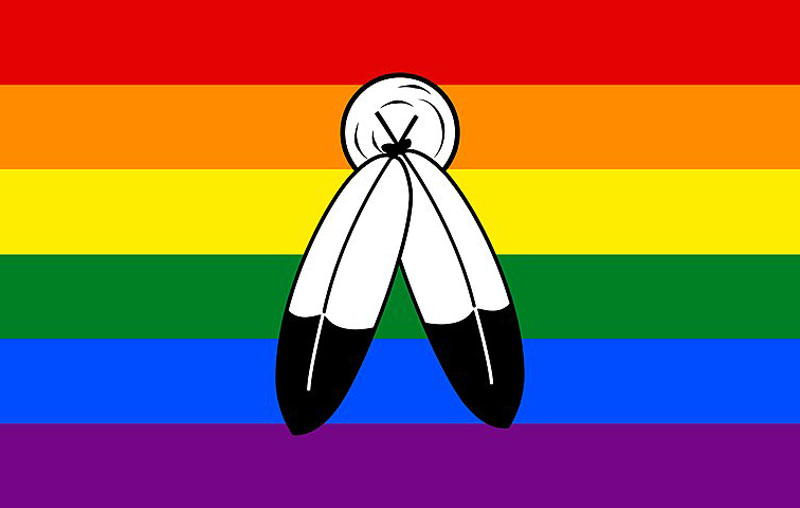 Events
Saskatchewan Pride Weeks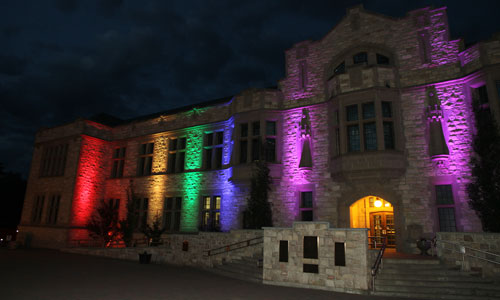 Saskatoon Pride
June 9-18, 2023
Pride Parade: June 17 at 1 PM
Regina Queen City Pride
June 2-11, 2023
Pride Parade: June 10 at 12 PM
Prince Albert Pride Week
May 28-June 4, 2023
Pride Parade: June 3 at 11 AM
Pride Flag Raising Ceremony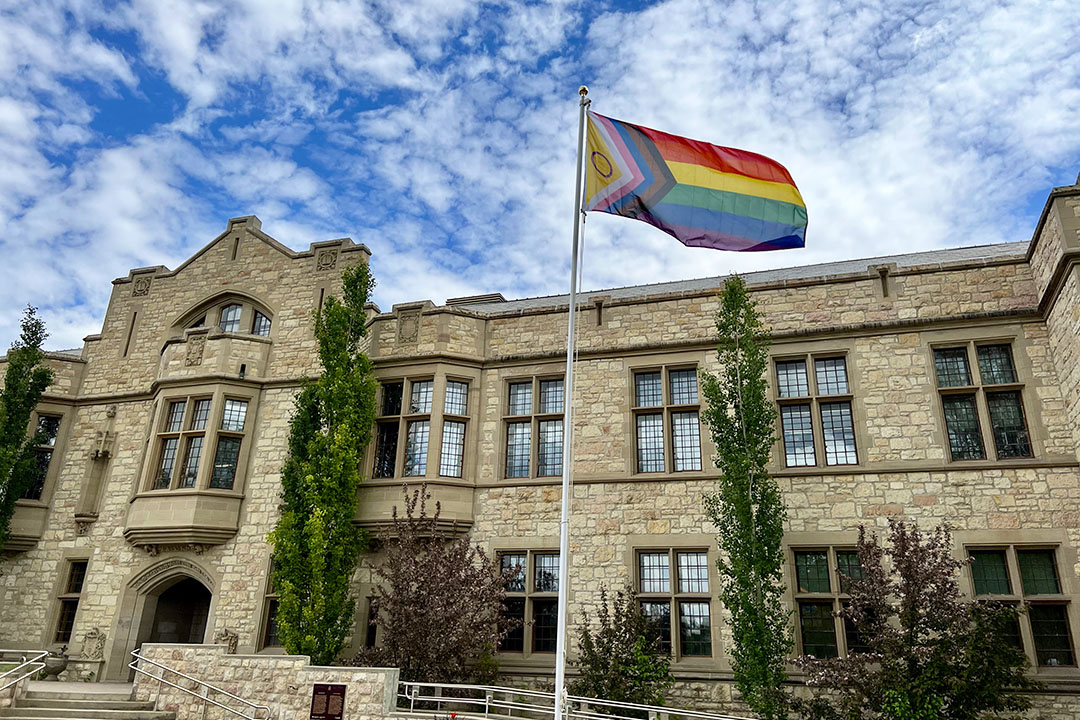 Everyone is invited to attend the Pride Flag Raising Ceremony to kick off Pride Month at the University of Saskatchewan. The flag raising is one of the ways we visibly demonstrate that USask is committed to fostering an inclusive and positive working and learning environment for everyone, including those in the 2SLGBTQIA+ community.
Join us on Thursday, June 1 at 1 pm in front of the Peter MacKinnon Building.
Saskatoon Pride Parade
June 17, 2023
Time: Starts at 1 pm (meet between 12-12:20 pm)
Location: Downtown Saskatoon, view the parade route (To walk with USask, meet at Spadina Cres. and 24 St. East under the University Bridge. We will be located in Section 7 of the parade marshalling area).
All members of the USask community are invited to walk with USask in the parade or support from the sidelines along the parade route (make sure to look for the USSU and USask entries). Find more information about walking with USask here.
Spark Your Pride
Location: Western Development Museum, Saskatoon, SK
Time: June 13, 3-9 PM
Spark Your Pride is a festival celebrating the lives of Saskatchewan's lesbian, gay, transgender, queer, and 2Spirit people.
 
Gender, Diversity and Equality Masquerade Ball
Location: Western Development Museum, North Battleford, SK
Time: June 23, 5:30 PM-12 AM
The Battlefords Agency Tribal Chiefs presents the first 2SLGBTQ+ event, including dinner, dancing, live music, a silent auction and speeches from guests and dignitaries from across the province. The event will feature an exhibit of LGBT-based objects from Saskatchewan, photos collected from the USask Neil Richard's collection and artifacts from WDM's LGBTQ+ collection. Email donald.meriam@batc.ca or jordan.weenie@batc.ca for more information and for tickets.
Facilitated from the USask Prince Albert campus and led by Prince Albert Campus Lead Robert Procyk, the Pride Book Club will feature young adult fiction book Simon vs. the Homosapiens Agenda by Becky Albertalli. The Pride Book Club is open to attend in-person at the Prince Albert campus or by Zoom for any other member of the USask community across Saskatchewan.
June 8 - 4:30-5:30 PM
June 15 - 4:30-5:30 PM
Please email askus.pa@usask.ca if you would like to join via Zoom.
Join the USask College of Medicine for activities to recognize and celebrate students, faculty, and staff in the 2SLGBTQIA+ community, including a book club and mentorship events. Find more information here.
University Library Neil Richards Collection
The Neil Richards Collection of Sexual and Gender Diversity at the USask University Library is a collection of published materials including books (both fiction and non-fiction), periodicals, and videos that cover many aspects of the history and literature of sexual and gender diversity.
Established in 2010, the collection aims to be distinctive to the University of Saskatchewan. Material connected to queer life in Saskatchewan is especially prized. The collection preserves many items representing the popular culture of 2SLGBTQIA+ communities including lifestyle and physique magazines, comic and cartoon books, posters, film memorabilia, postcards and buttons, and sound recordings. This special collection is named in honor of Neil Richards who dedicated his life to the collection and preservation of 2SLGBTQIA+ history. 
These materials can be viewed in the University Archives and Special Collections on the third floor of the Murray Library by appointment, or found online at the links below.
Learning and resources
Academic opportunities
USask certificate programs
Students in Queer Theory, Gender Diversity, and Sexualities Studies will learn to use mixed qualitative, quantitative, community engaged, and creative methods. They will be trained critically to engage with the ways sexism, racism, ableism, queerphobia and colonialism enable Queer, Trans and Two-Spirit erasures in mainstream environments, and will acquire transferable skills that enhance their capacities to contribute to professional roles committed to equity, diversity, inclusion and decolonization.


Pride podcasts on Spotify
The College of Arts and Science has a curated list of educational podcasts available to listen to on Spotify, focusing on various topics including Pride history in the Prairies and an overview of available campus resources for the 2SLGBTQIA+ community at USask.
Community resources
Saskatoon Pride
A number of Pride YXE events are ongoing throughout the month of June. Explore additional community resources and learn how to get involved.
OUTSaskatoon
A curated list of resources covering a range of topics, challenges and experiences.
Saskatoon Sexual Health
Explore services and how to get involved.
Trans Sask
A support and resource network for trans-identified, genderqueer, intersex and gender non-conforming individuals, their spouses, family, friends, and allies.